Regular price
$446.50 USD
Regular price
Sale price
$446.50 USD
Unit price
per
Sale
Sold out
Step into a realm where the mystical power of the Hand of Fatima, symbolizing protection, power, and strength, magic, spells, and the mysteries of the world intertwine with our exquisite handmade large leather journal.

The front cover of this journal is a masterpiece in itself, featuring a recessed blank central part adorned with a gilded and aged Hand of Fatima, also known as the Hamsa. The Hamsa Hand is a universal sign of protection, power and strength that dates back to ancient Mesopotamia. Known as the Hand of Fatima in Islam and Hand of Miriam in Judaism, it's believed to protect against against the evil eye and and all negative energies. This central symbol, hand-carved from thick leather, gilded, and hardened with special bookbinder's mixtures, stands as a captivating centerpiece. It evokes a sense of intrigue and invites you to venture beyond the boundaries of the ordinary.

With an embossed frame and meticulously handcrafted brass corners, this captivating symbol adds an air of mysticism to the journal's allure. The leather cover, carefully hand-toned and aged to perfection, showcases a wide spectrum of gray color tones, captivating the eye and hinting at the secrets that lie within.

Measuring an impressive 10" x 13.3" (34 x 25 cm) in size, with a thickness of 2 3/4 inches (6.7 cm), this journal provides an expansive canvas for your thoughts to roam freely. Its book block consists of 250 leaves (500 pages) of 160 gsm heavy-weight blank white paper. Crafted with precision, this high-grade paper ensures a seamless writing experience, with no ink bleed-through to mar your words. Each page becomes a sanctuary for your imagination to unfold, inviting you to inscribe your innermost musings.

At approximately 10 pounds or 4.5 kg, this journal possesses a substantial weight, reflecting the dedication and meticulous craftsmanship invested in its creation. It serves as a testament to its enduring quality, promising to accompany you on your journey for years to come.

Please note that the pen shown in the pictures is for size estimation purposes only and will not be included with the journal.

We take great care in protecting, packing, and shipping your book, which typically takes around 1 - 2 days. Estimated shipping time to available countries via FedEx is approximately 3 - 4 days. So, in less than a week from purchase, it will be on your address.

Share
View full details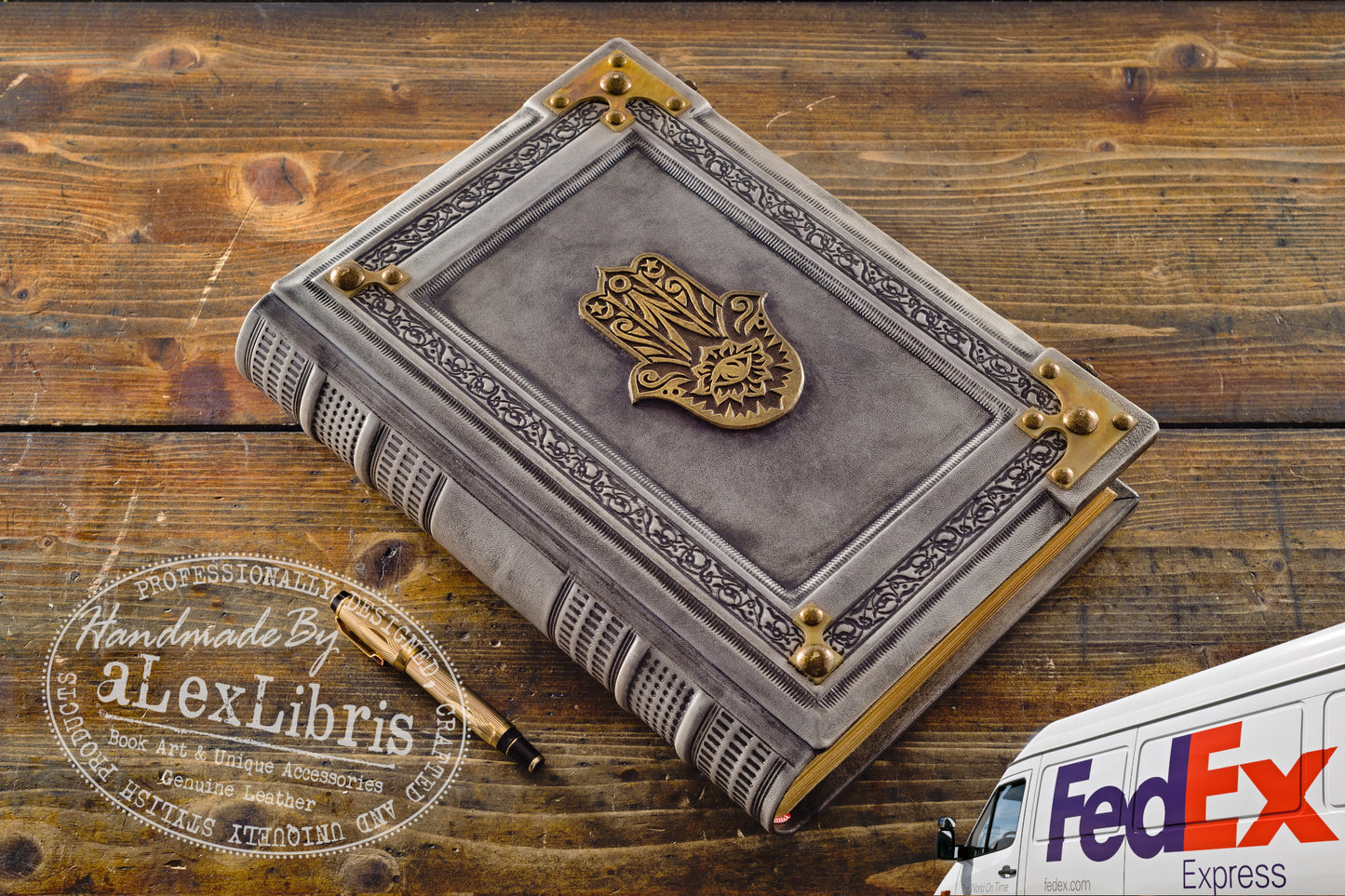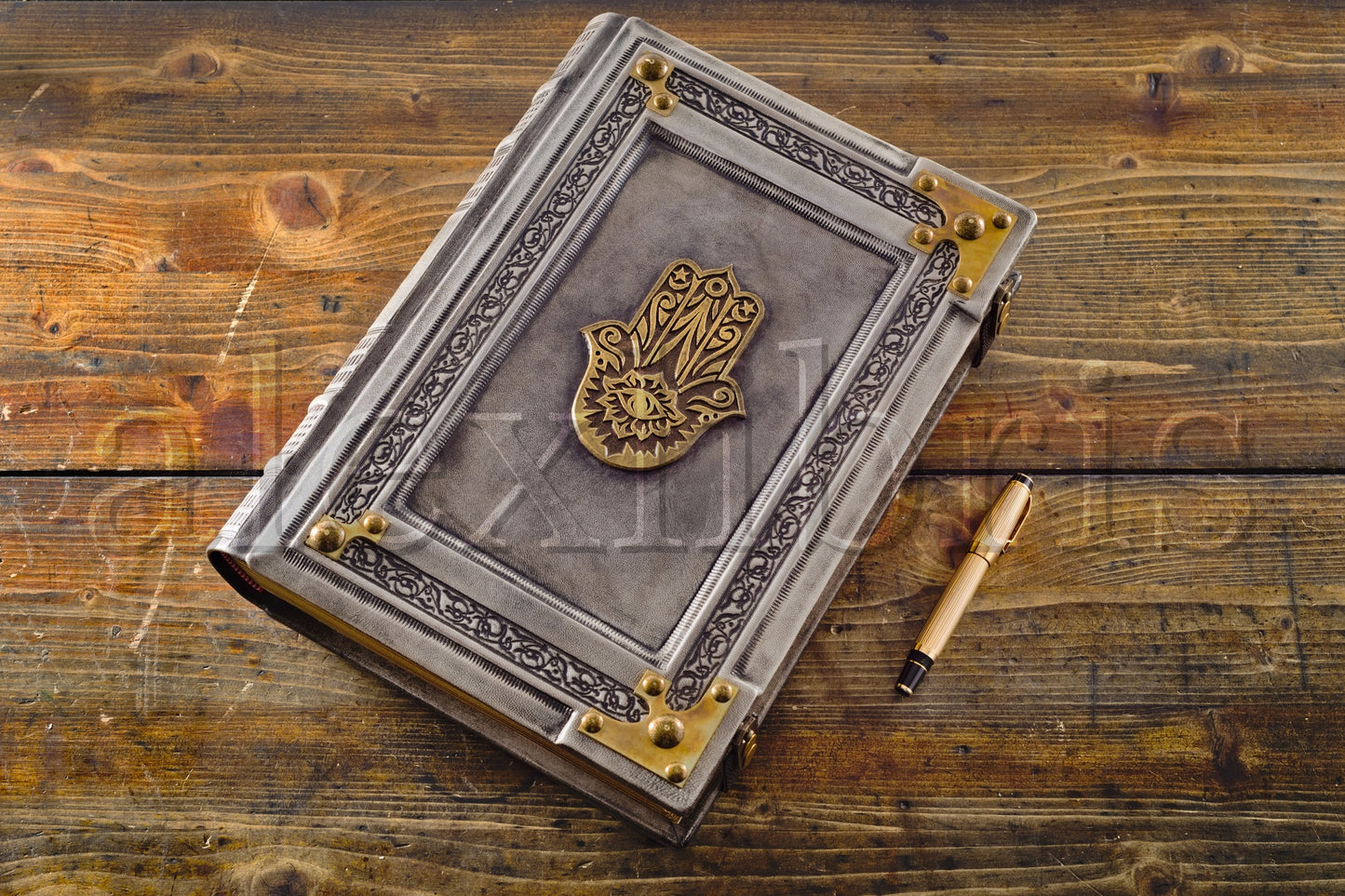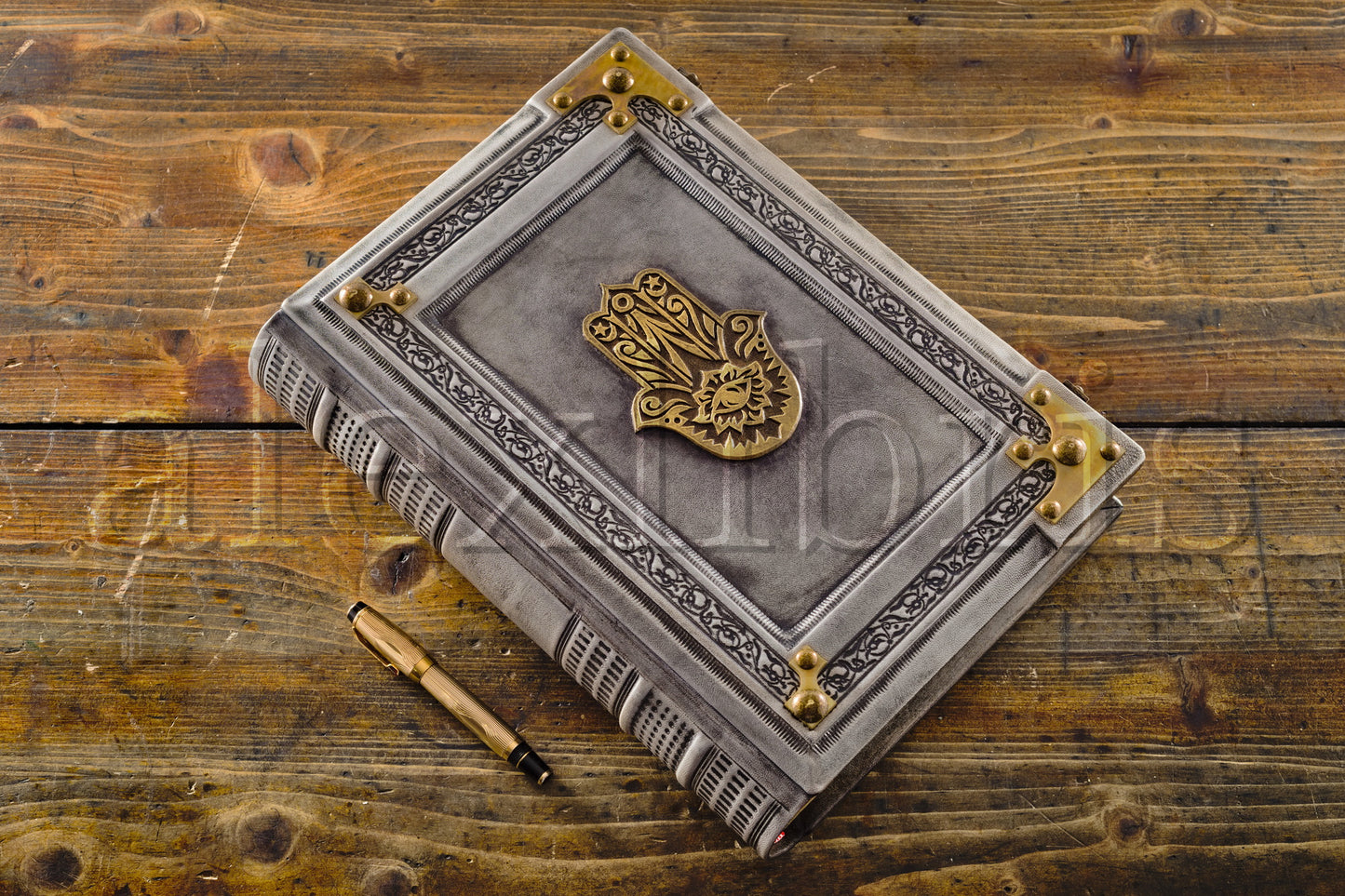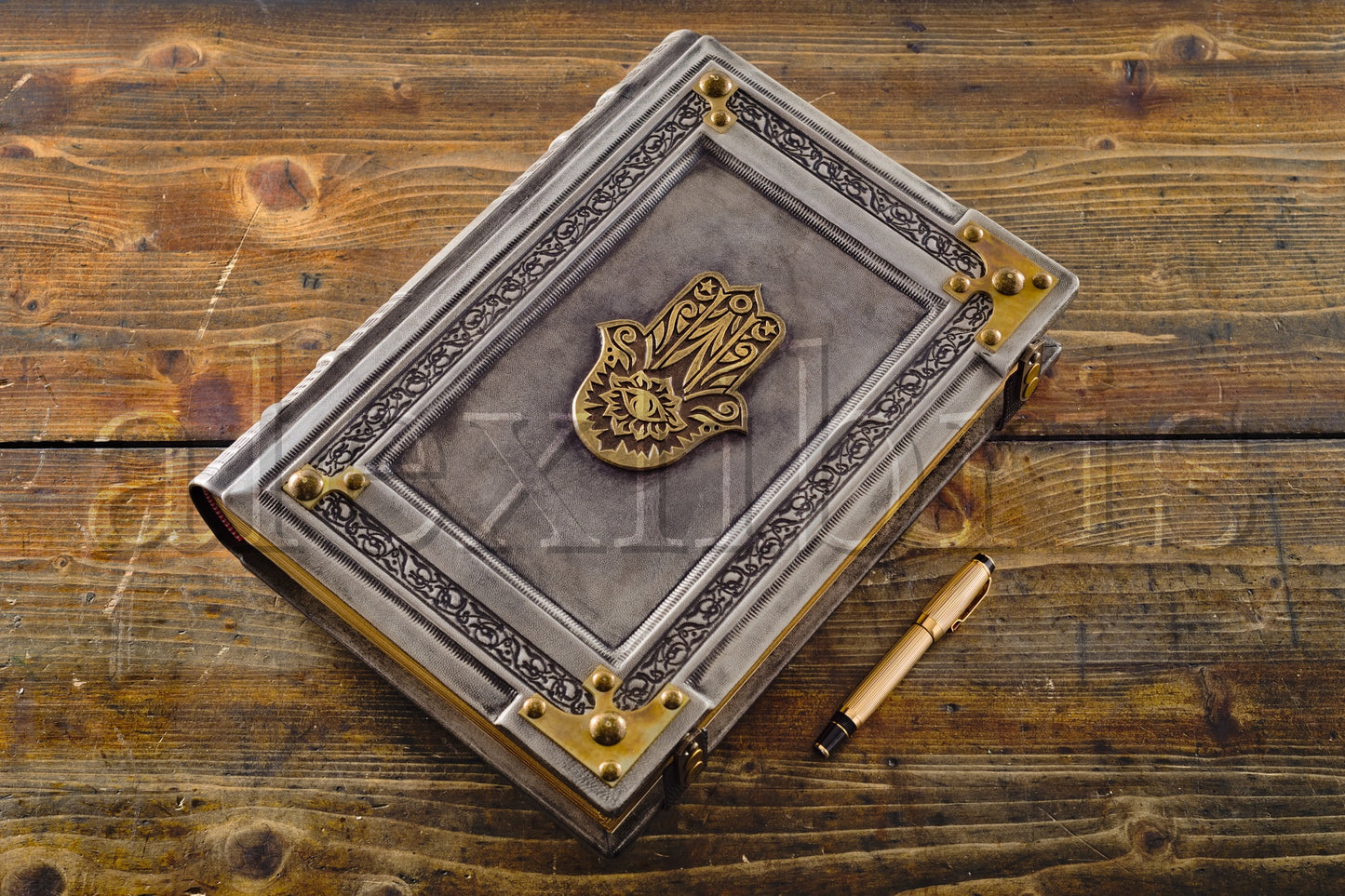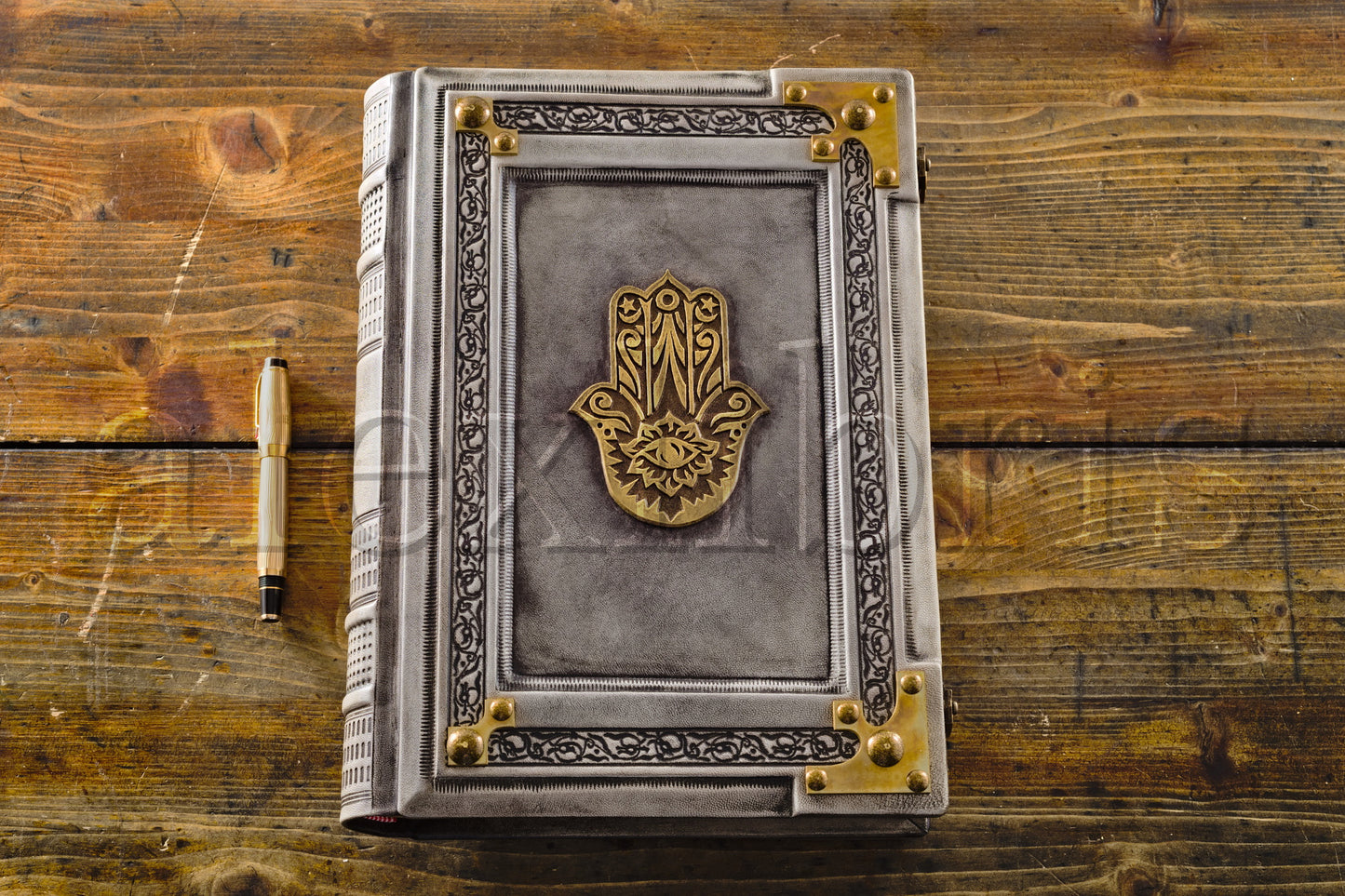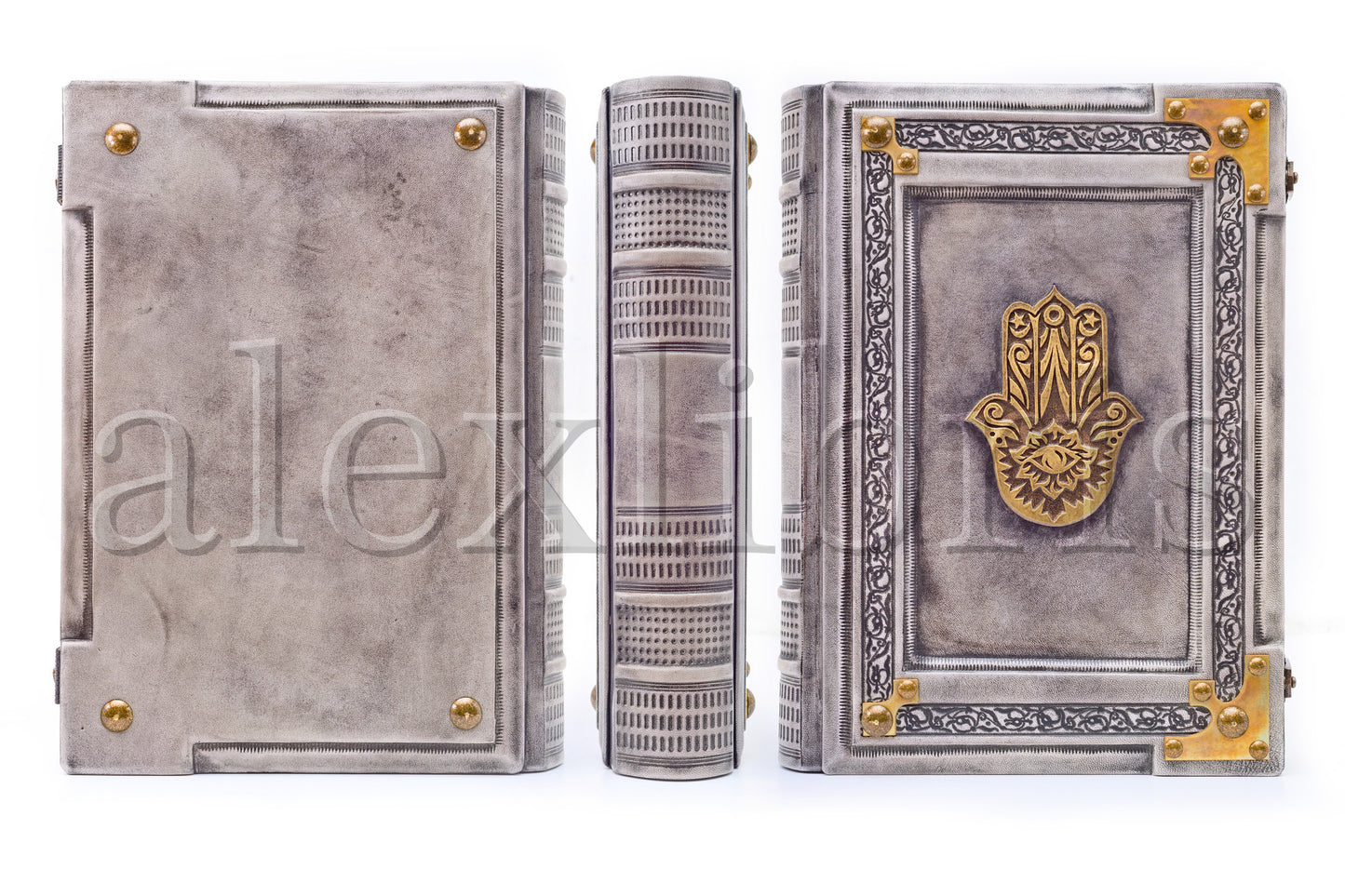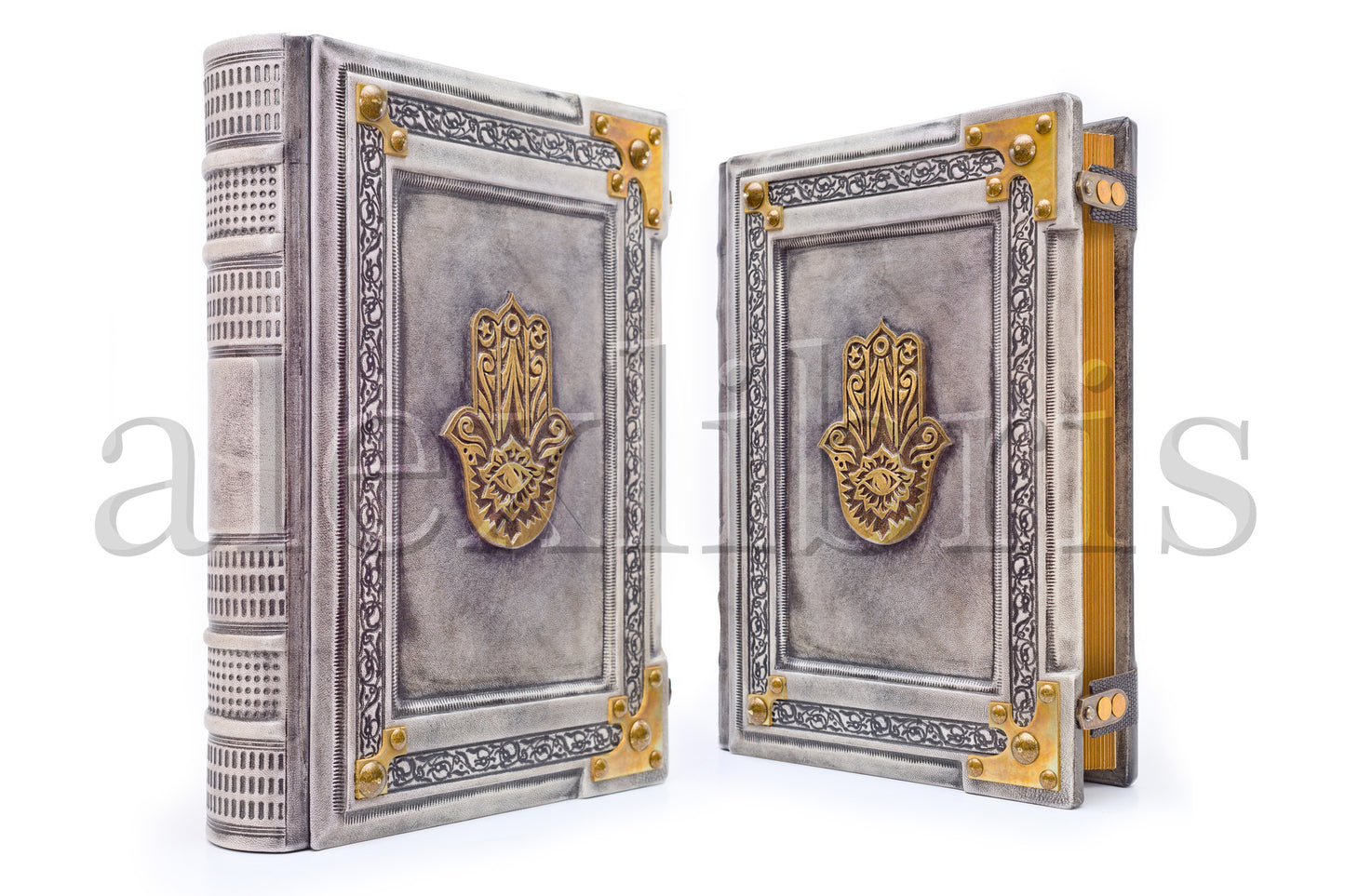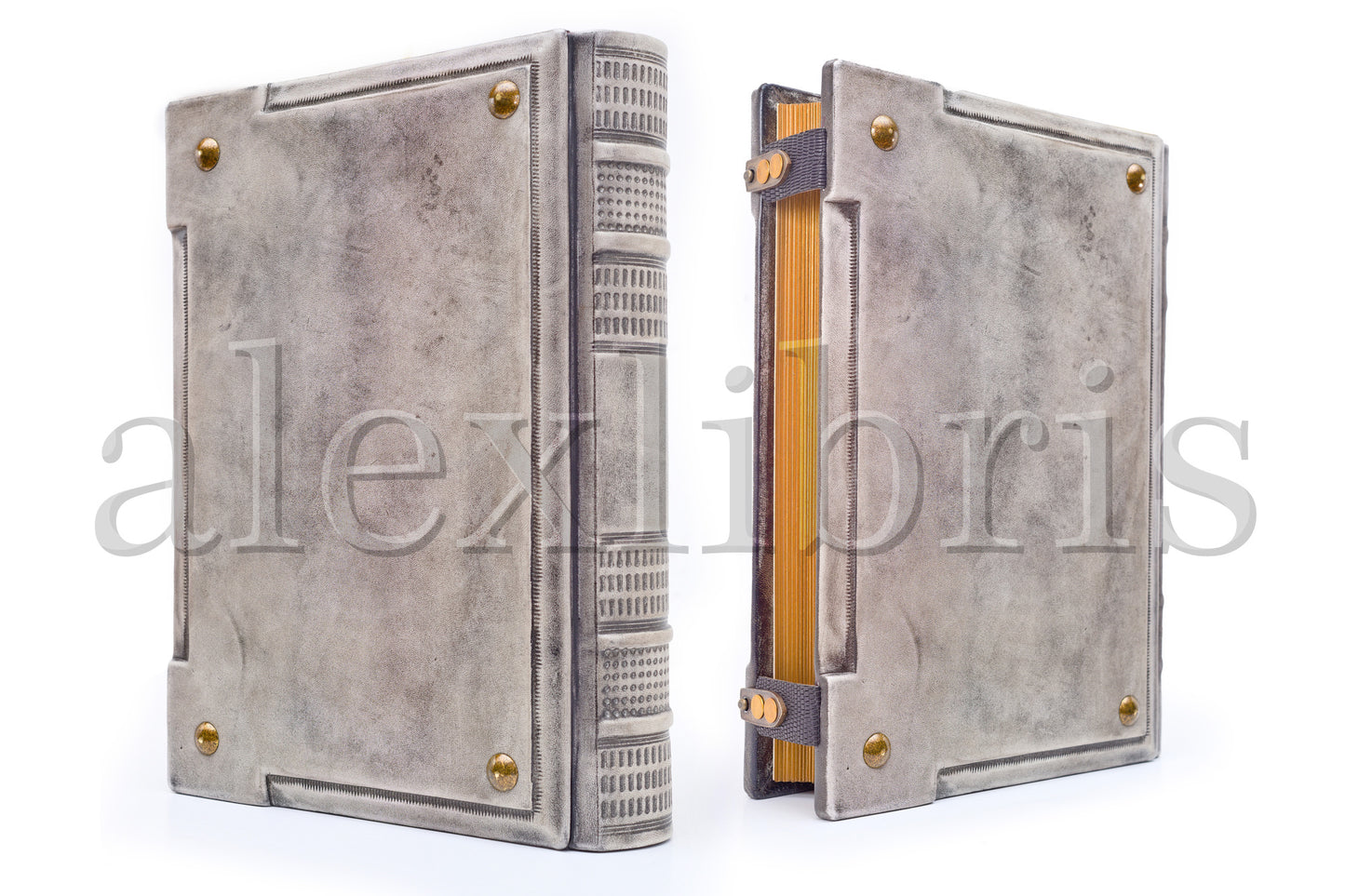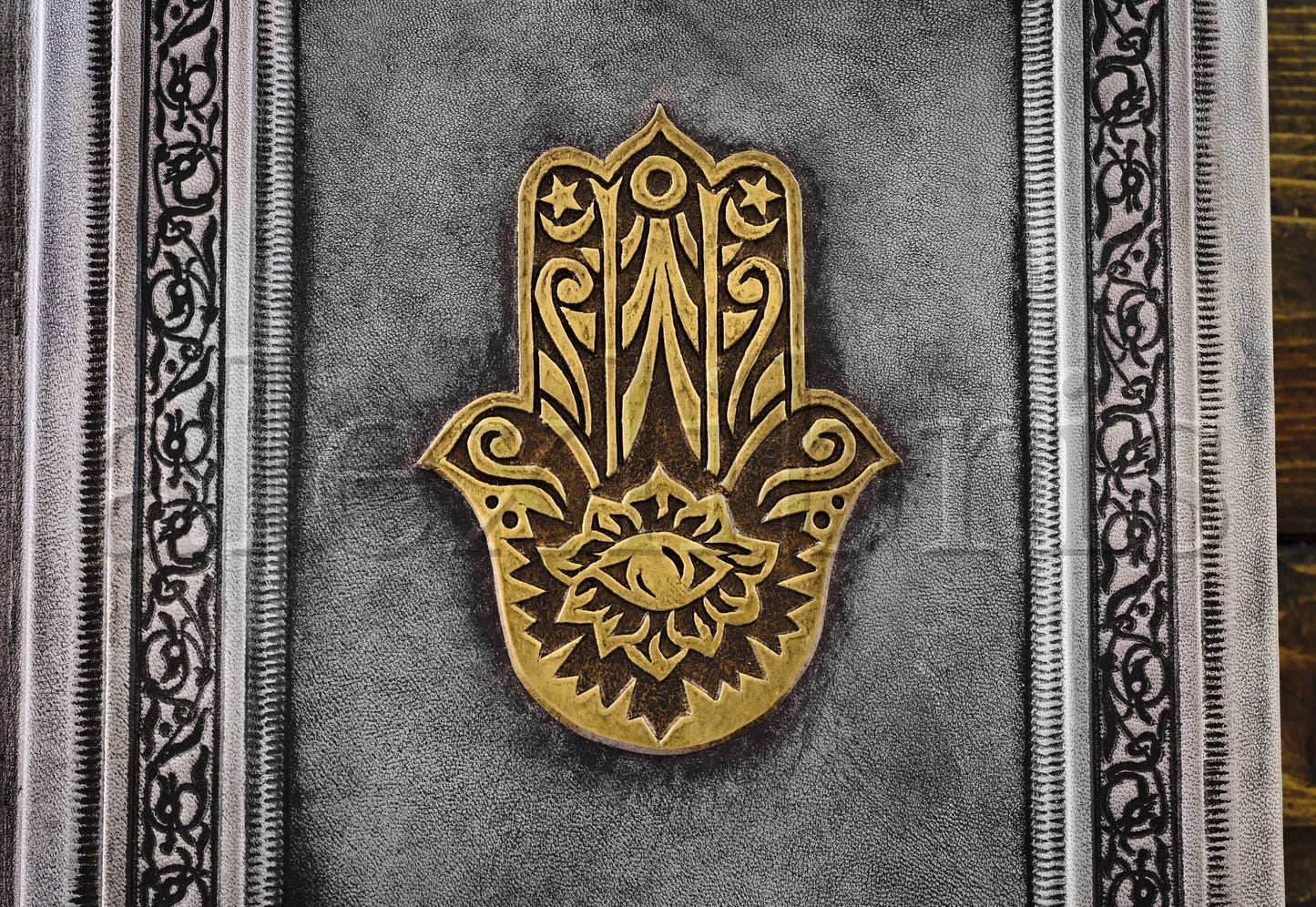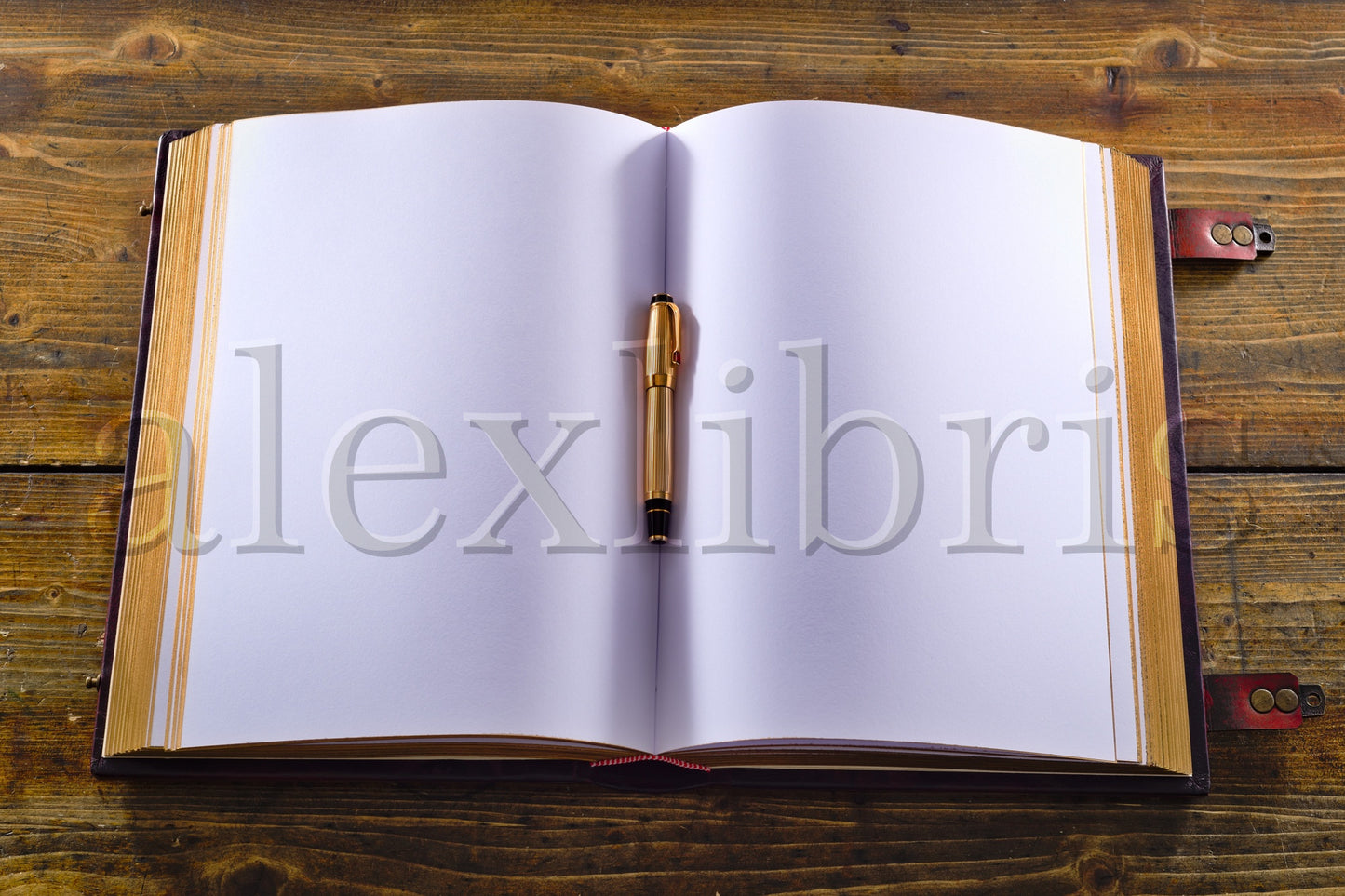 We strive to provide the best value for our exceptional handcrafted
books directly to our valued customers. That's why we have launched this
web shop, free from the higher fees imposed by the Etsy platform.
However, if you prefer to make your purchase through our Etsy shop, you
are welcome to do so: