Regular price
$310.20 USD
Regular price
Sale price
$310.20 USD
Unit price
per
Sale
Sold out
Introducing our Exquisite Memento Mori Leather Journal: Large 8 x 10 Inches, 600 Blank Pages - A Reminder of Life's Transience

Discover a journal that goes beyond the ordinary, embracing the profound concept of memento mori. Handcrafted with meticulous attention to detail, this large leather journal invites you to delve into the mysteries of life and contemplate the fleeting nature of existence.

Measuring 8" x 10" (26 x 20 cm) with a substantial thickness of approximately 3 inches (8 cm), this journal features a captivating design. The front cover boasts a recessed central part adorned with an embossed frame, showcasing the timeless phrase "Memento Mori." Crafted from genuine Italian leather, each journal is skillfully hand-toned and aged to perfection, exuding an enchanting blend of elegance and mystique.

What sets this journal apart is its symmetrical design, accommodating both left-to-right and right-to-left writing styles effortlessly. Every page is an invitation to explore your thoughts, dreams, and reflections on the transient nature of life.

Inside, you'll find a generous book block comprising 300 leaves (600 pages) of high-quality 140 gsm blank white paper. Sourced from the renowned Italian company Fedrigoni, the paper ensures an unparalleled writing experience, resistant to bleed-through and delightfully smooth to the touch. The inside cover-endpapers feature exquisite marbled parchment, adding a touch of refined beauty. Gilded and aged paper edges further enhance the vintage aesthetic of this extraordinary journal.

As you embark on your personal journey, let this remarkable journal serve as a solemn reminder of life's impermanence, urging you to seize each moment with purpose and intention. Immerse yourself in its impeccable craftsmanship and timeless allure, capturing the essence of your experiences with each stroke of the pen.

Please note that the pen shown in the pictures is for size estimation purposes only and will not be included with the journal.

We take great care in protecting, packing, and shipping your book, which typically takes around 1 - 2 days. Estimated shipping time to available countries via FedEx is approximately 3 - 4 days. So, in less than a week from purchase, it will be on your address.

Share
View full details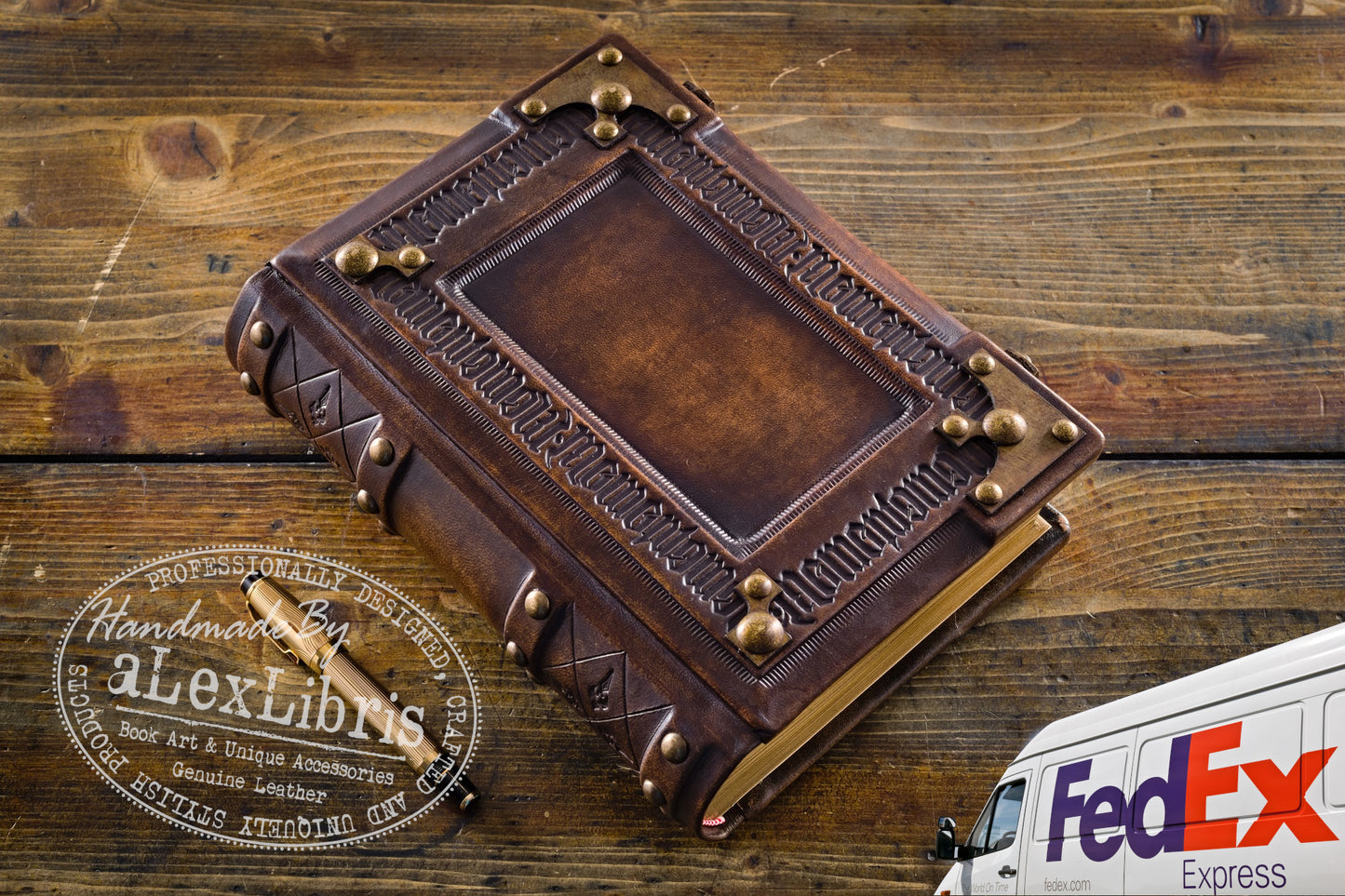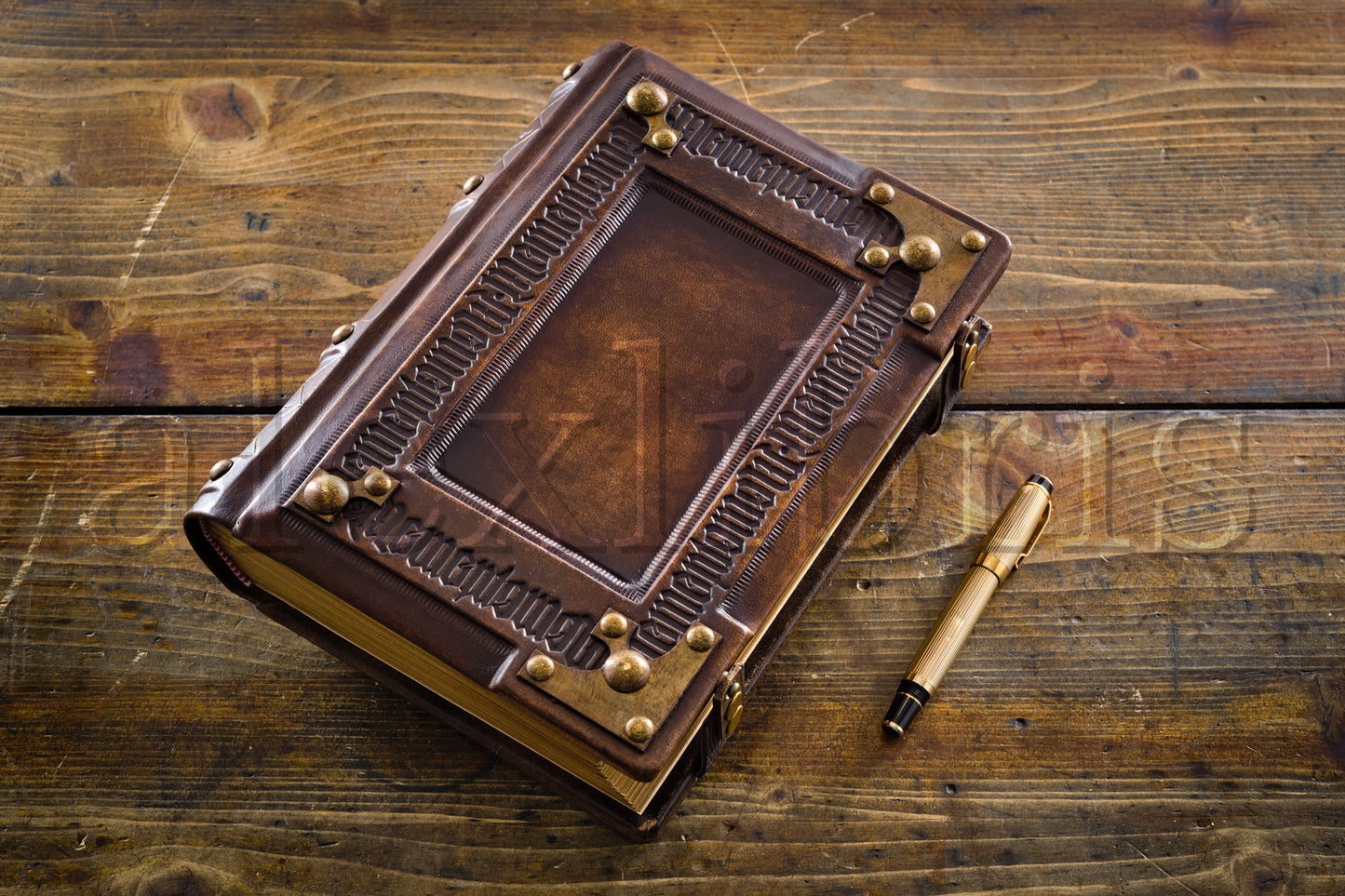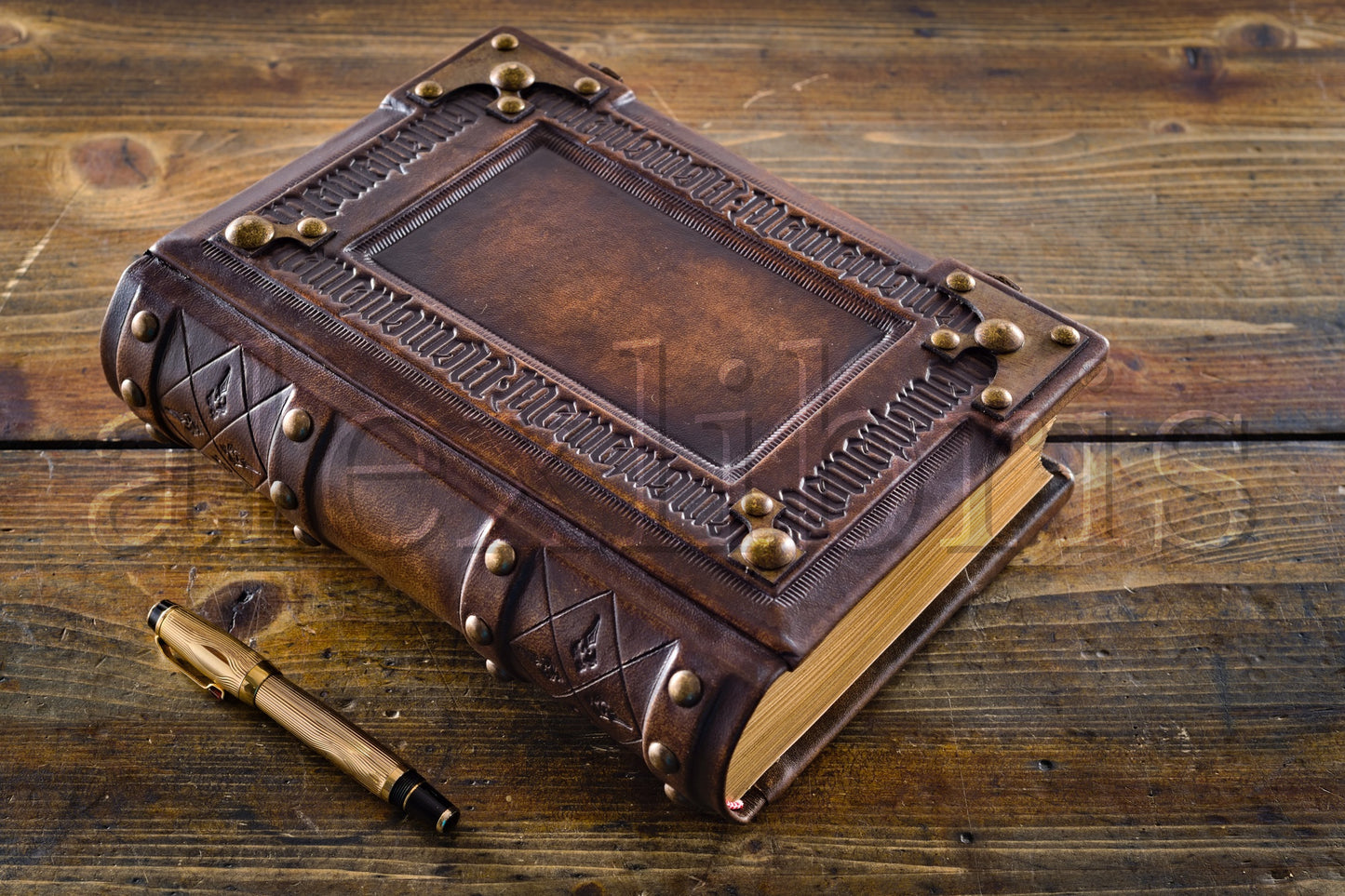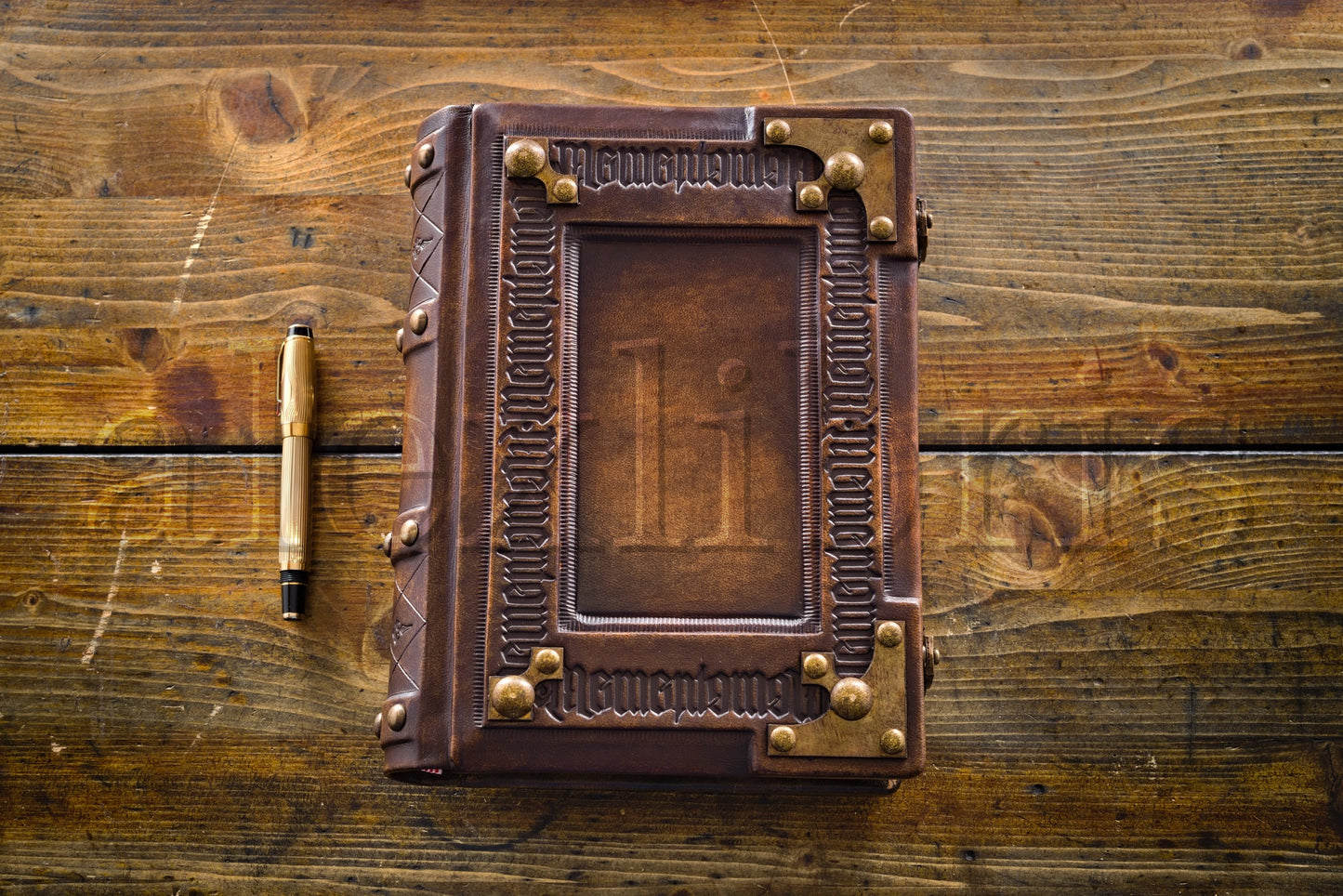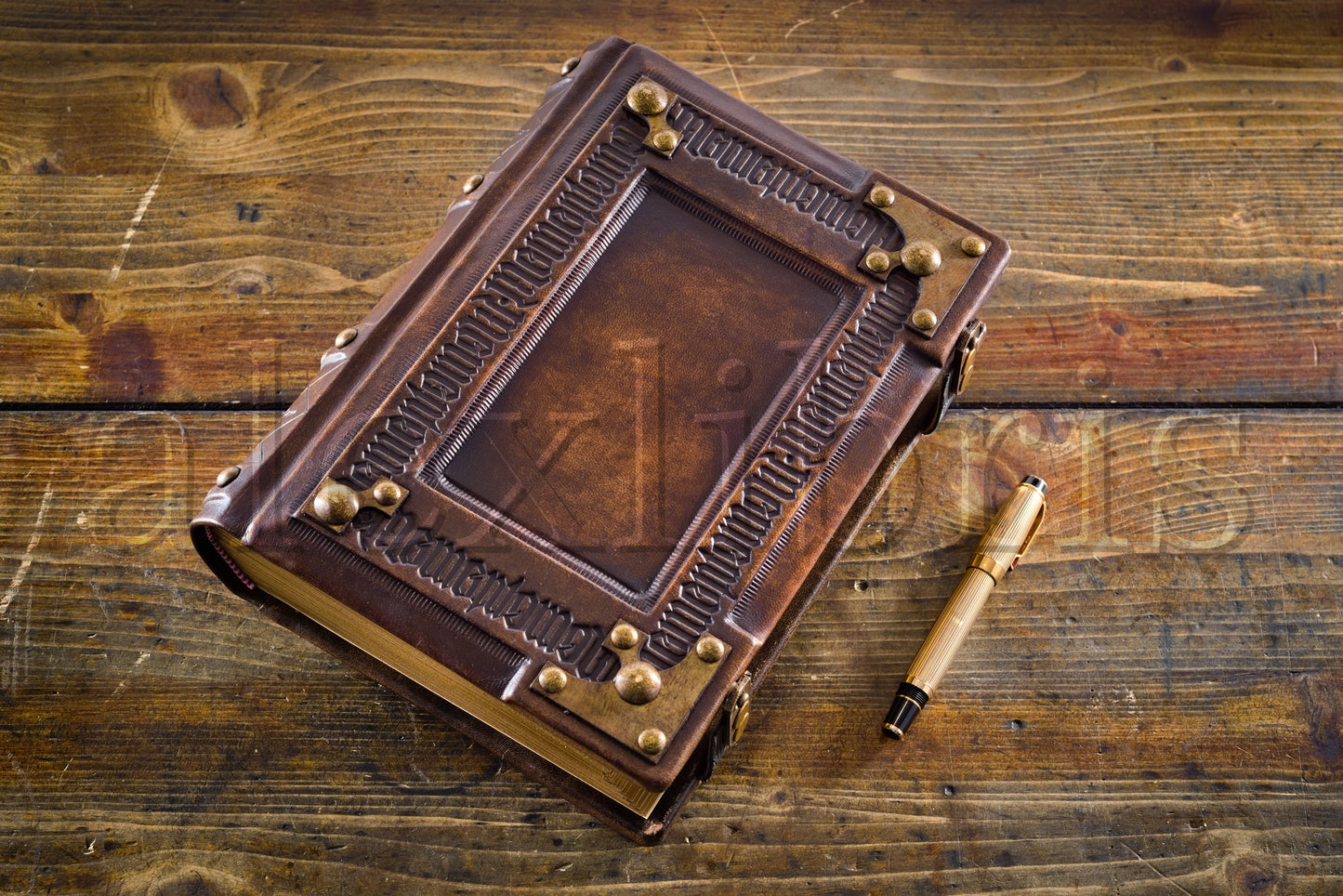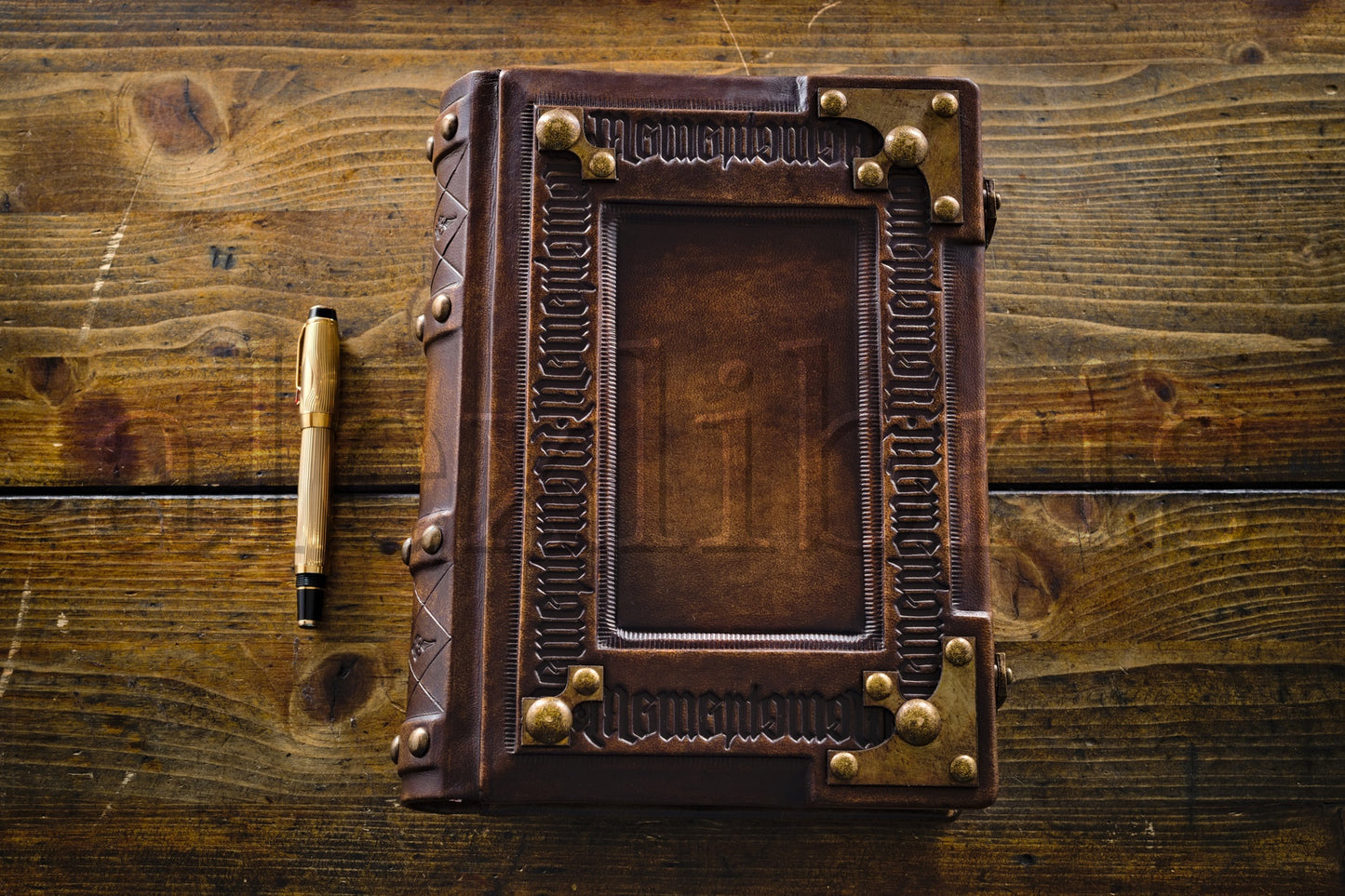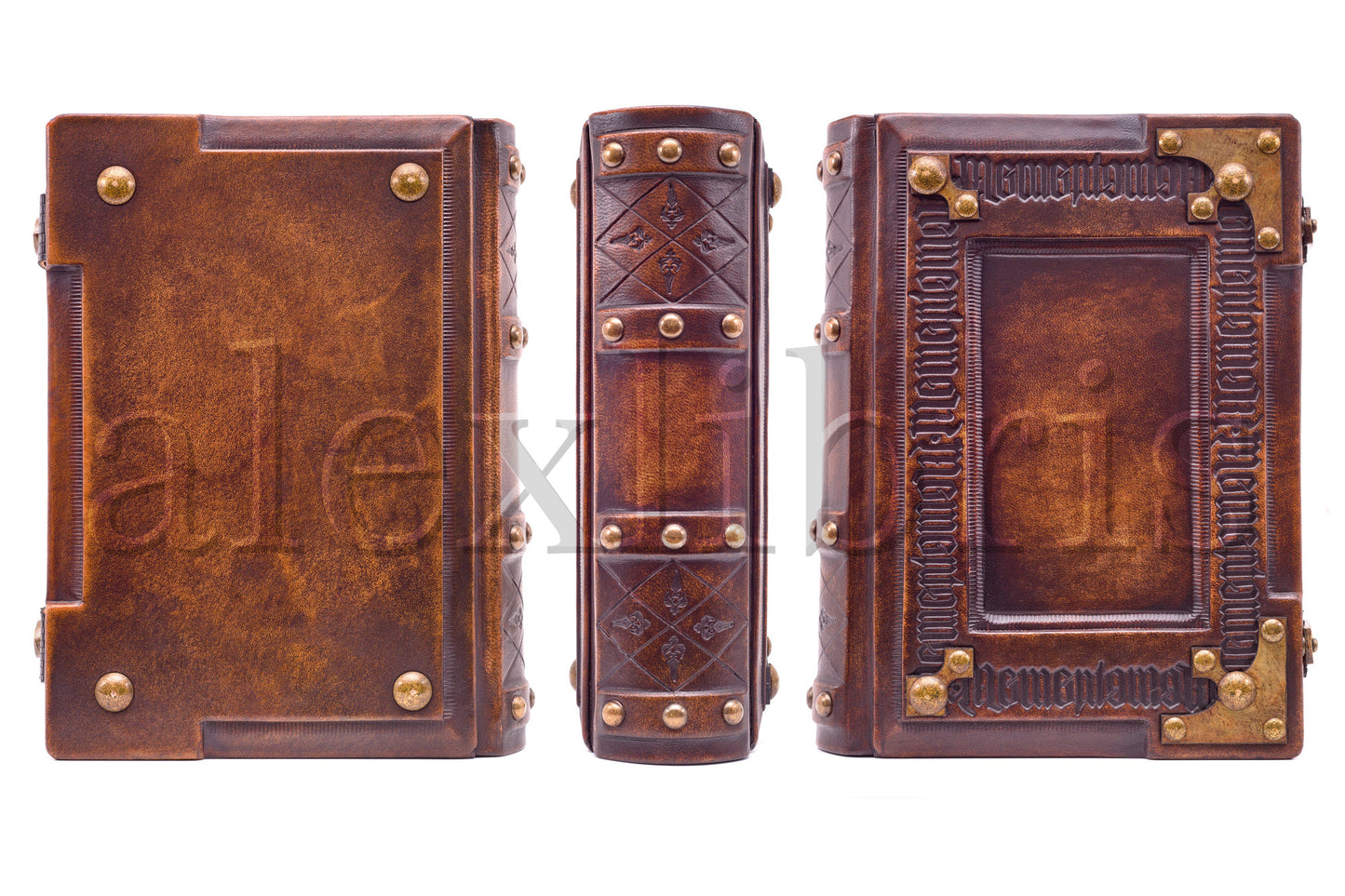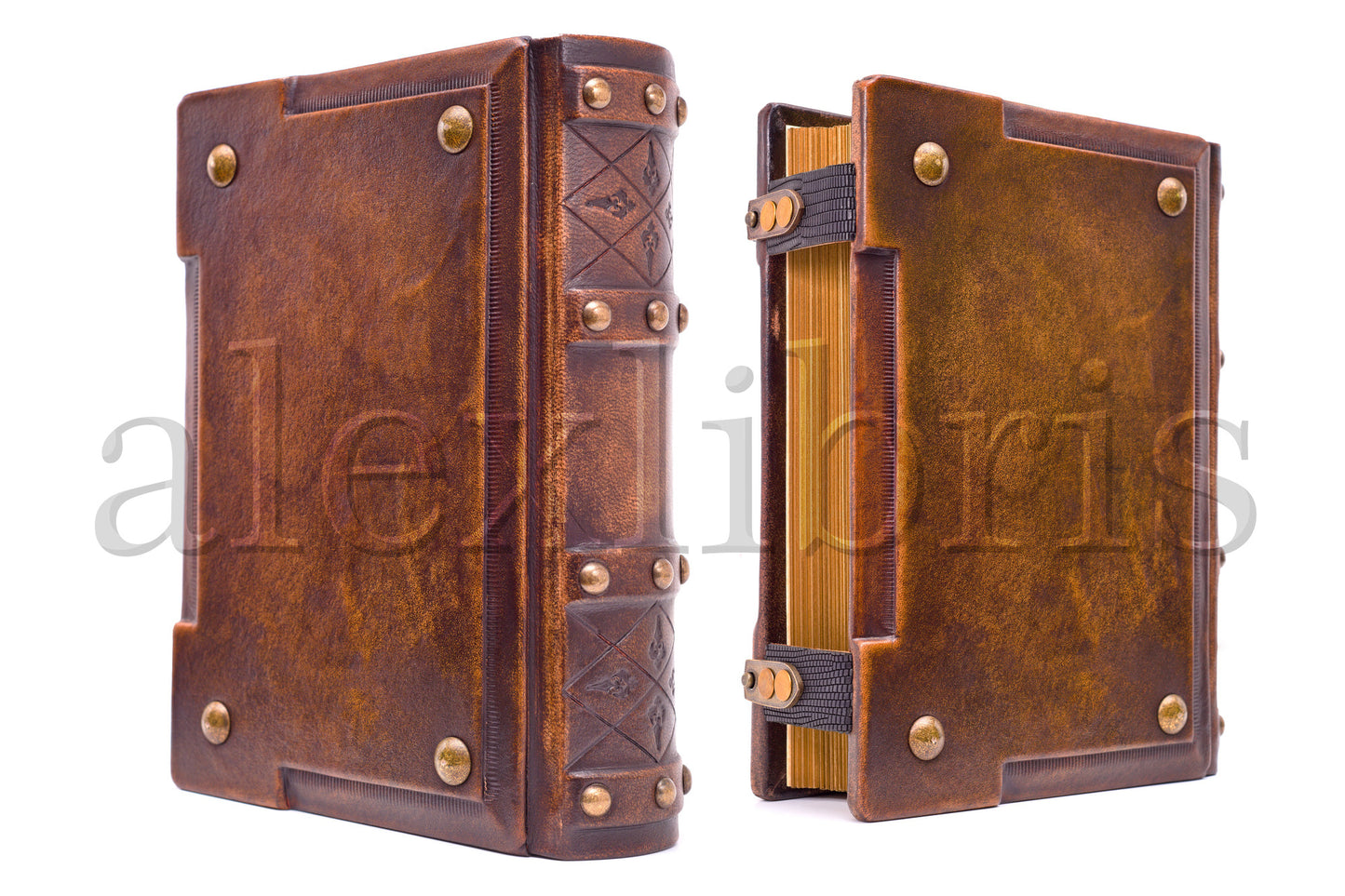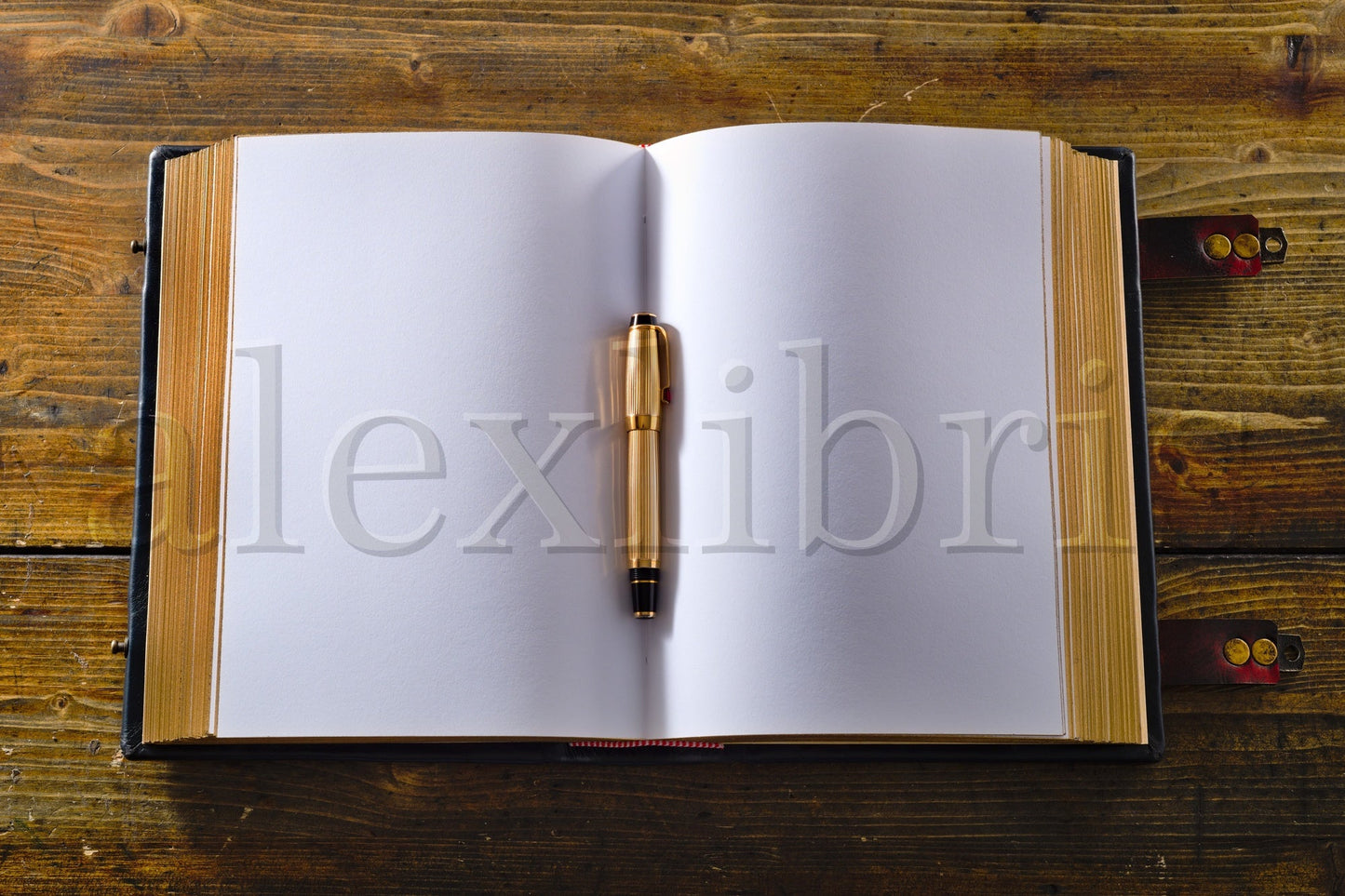 We strive to provide the best value for our exceptional handcrafted
books directly to our valued customers. That's why we have launched this
web shop, free from the higher fees imposed by the Etsy platform.
However, if you prefer to make your purchase through our Etsy shop, you
are welcome to do so: